Join professional illustrator Emma Block for a online workshop learning to sketch and paint dogs with watercolours and gouache. The workshop is suitable for beginners and those with previous painting experience. Emma will cover the basics of sketching and painting dogs, including tips on sketching canine proportions, showing movement and creating emotion. She will also include guides to colour mixing and creating texture with a variety of brushes and paints.
This is a self paced online workshop with 1.5 hours of tuition and includes a downloadable pdf resource sheet and access to a private facebook group for students to share work.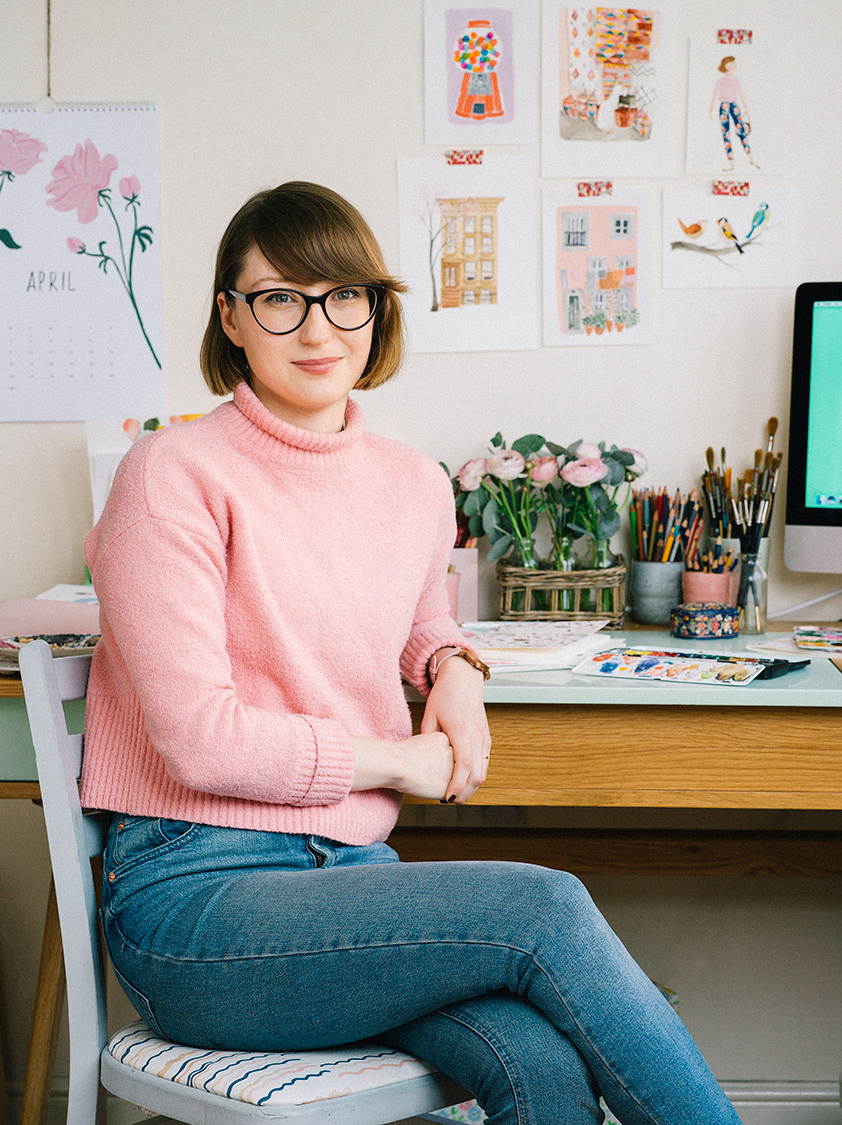 Hi, I'm Emma
I'm a multidisciplinary illustrator living in London, working across editorial illustration, publishing, packaging and branding. I love painting with both watercolours and gouache. My first book, The Joy of Watercolour was published in summer 2018, and my latest book will be published summer 2020.
I teach sell out watercolour and gouache workshops regularly in London. I have taught workshops for brands including Etsy, Pinterest, Papier and Oasis.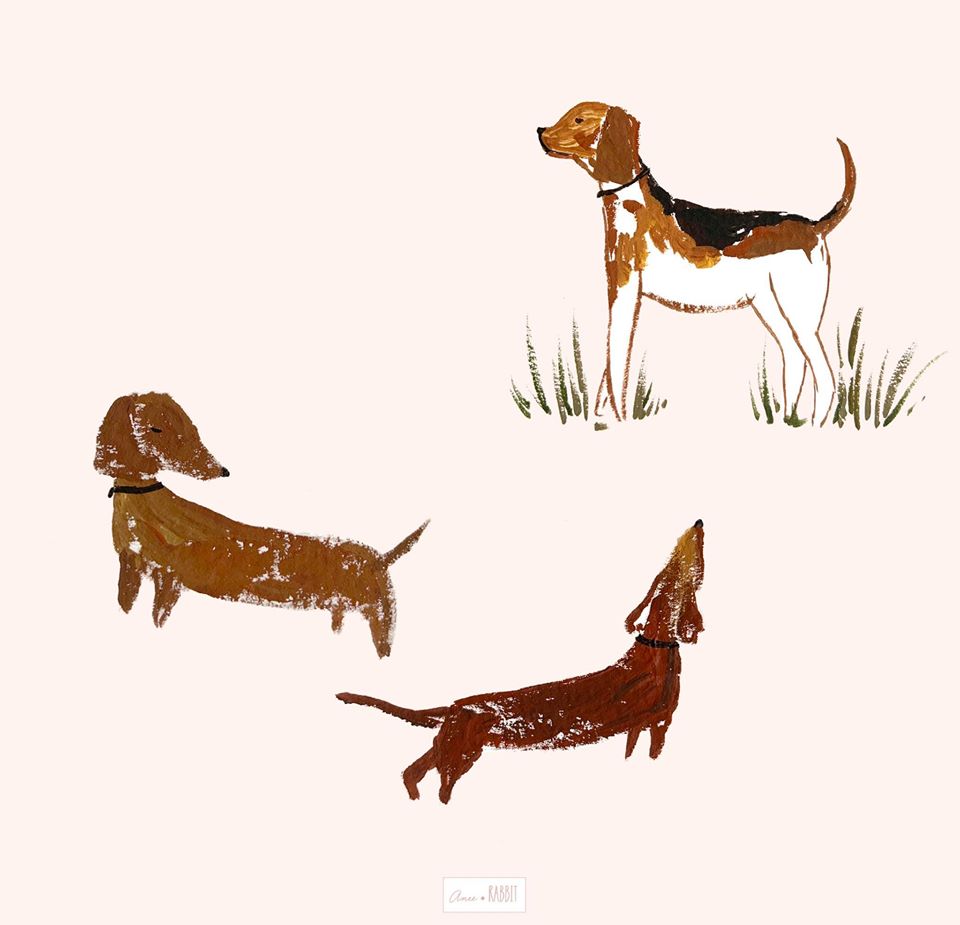 Had soo much fun!! Took a while to warm up and get the shape down. Adding color and texture is my favorite part. Also made a quick little pattern😄
Thank youu Emma. you broke it down into such easy digestible steps!!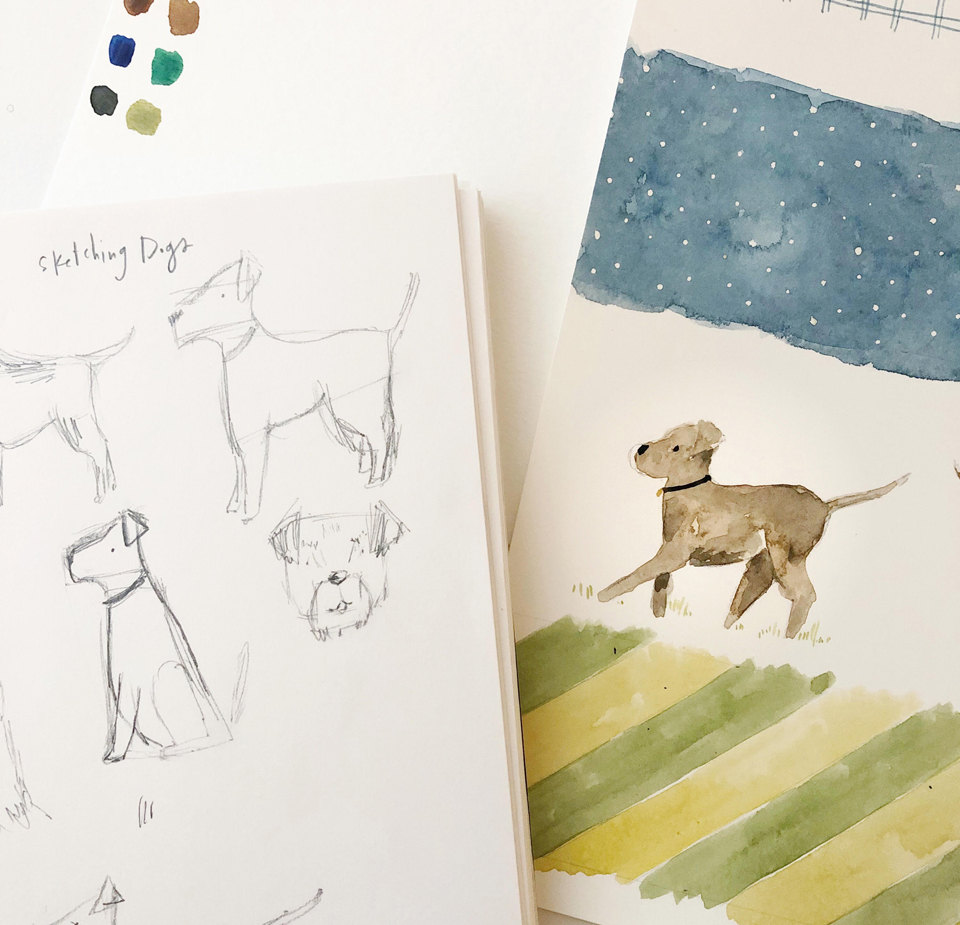 Emily Lex -
I just watched your painting dogs workshop and enjoyed it so much! Thank you for a lovely class and great instruction, information and inspiration!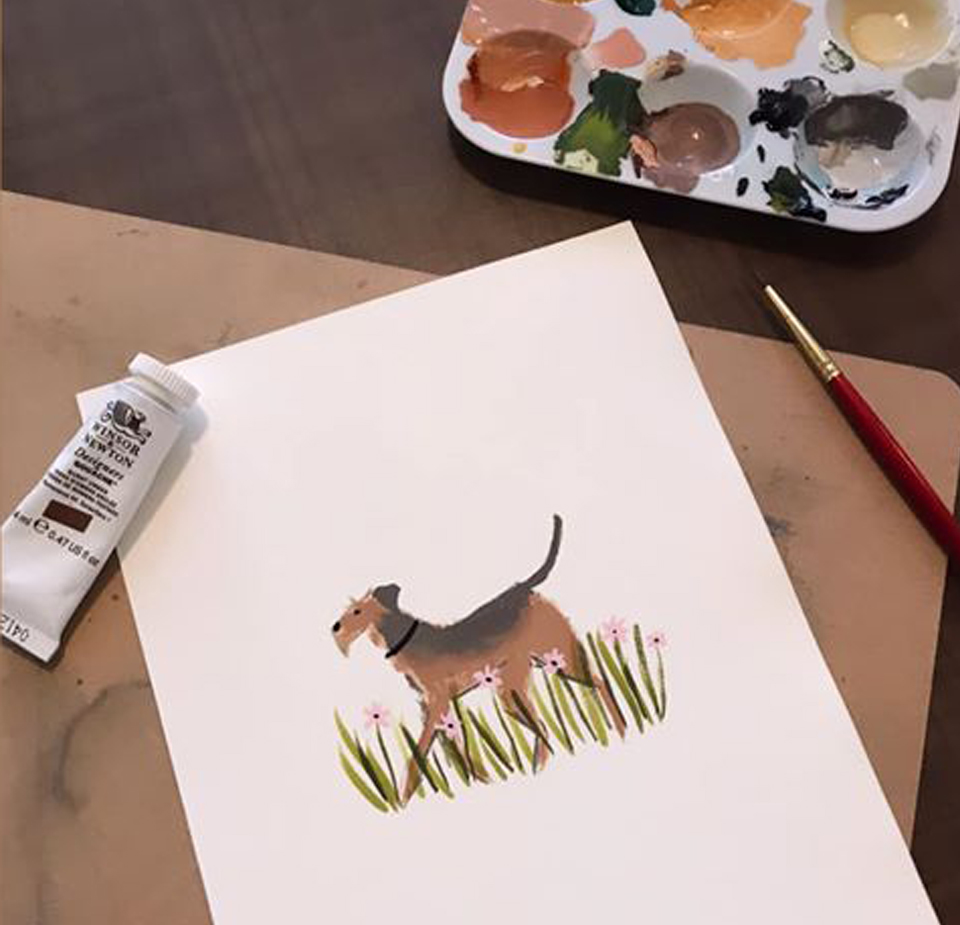 I really enjoy your videos! Can't wait to sign up for more future classes. I'm also excited for your new book!