In this in-depth online workshop Emma shares her fresh modern approach to painting with watercolours, breaking things down into simple steps that even the most inexperienced painter can follow. She also gives an in-depth explanation of colour theory and shares her approach to colour mixing. She discusses materials in depth, and covers everything you need to know about buying brushes, paints and paper. The workshop begins with several simple exercises introducing techniques, and cumulates with two longer projects creating finished paintings. She also has she also covers scans and edits her watercolours.
This is a self paced online workshop with over 2.5 hours of tuition and includes a downloadable pdf resource sheet and access to a private facebook group for students to share work. You will have ongoing access to the course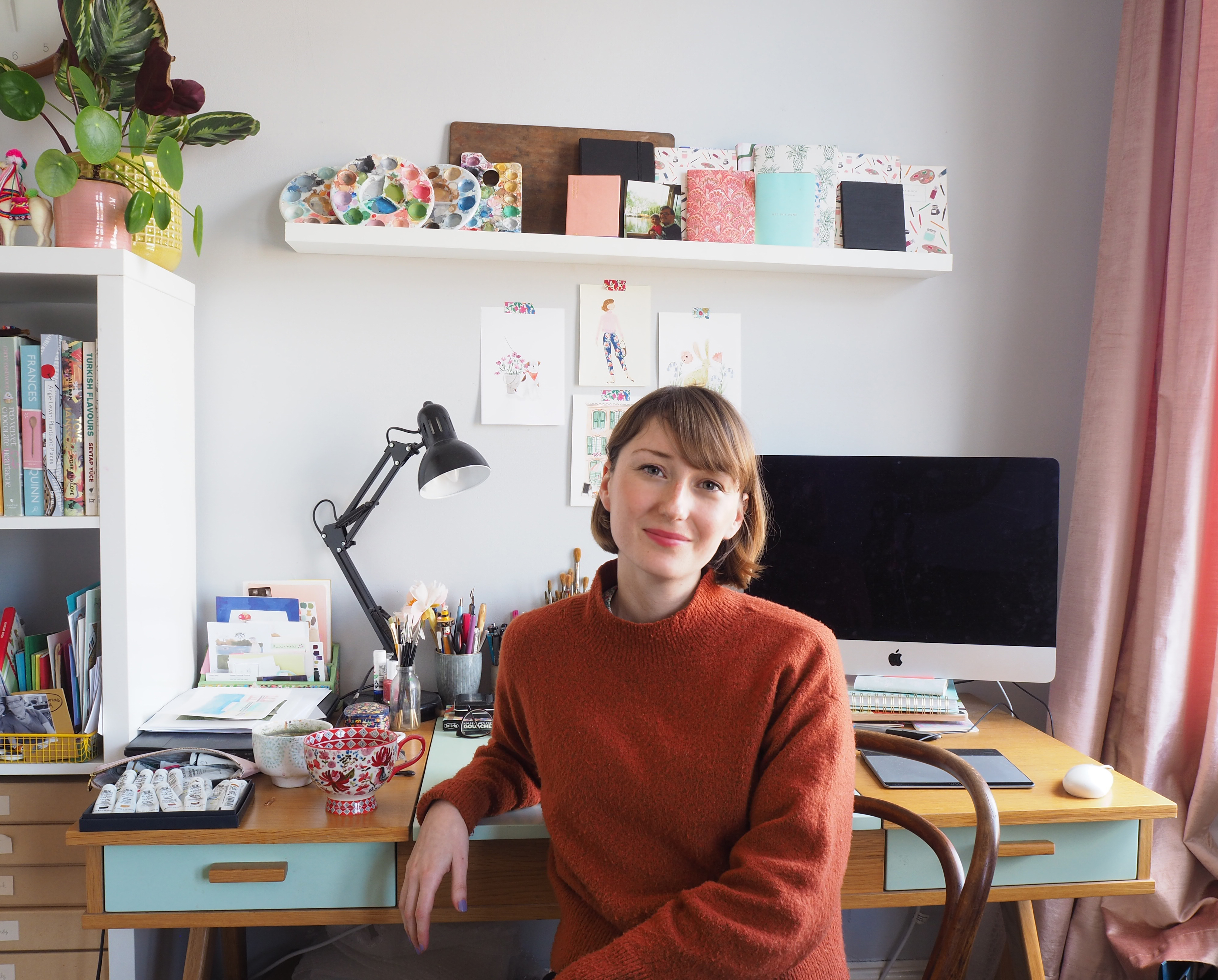 Emma Block an illustrator, author and workshop tutor.
She has been teaching a sell-out watercolour workshops in London for over four years, and taught watercolour workshops with brands including Pinterest and Etsy. In 2018 she released her first book, the joy of watercolour, a guide to painting with watercolours for beginners. The book was an immediate best seller and has now been reprinted for the sixth time.